2023 Jun 27
ASLA Elevates John Kett to Council of Fellows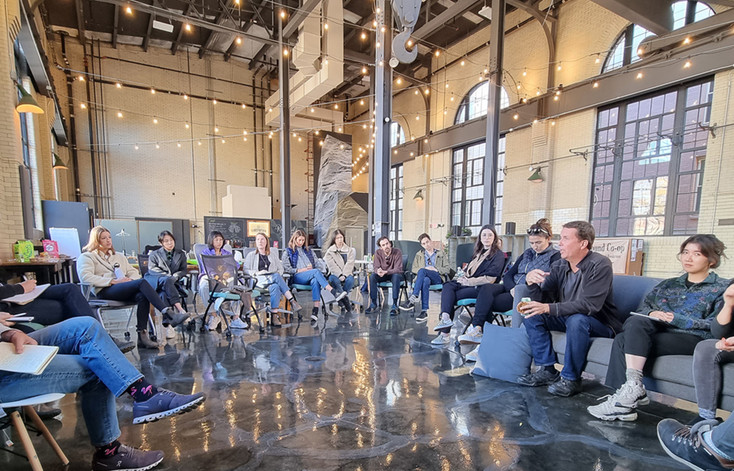 Today the American Society of Landscape Architects has announced that Reed Hilderbrand principal and managing partner John Kett is elevated to Fellow. The forty-eight members elevated to the Council of Fellows for 2023 includes landscape architects nationwide recognized for built works, management, expert knowledge, and professional service. We are delighted to see so many of our peers, friends, and mentors from across the country elevated alongside John.
John is recognized for significant built works of landscape architecture and works of planning design, which have advanced the art, stewardship, science, and social responsibility of our field. He leads projects that give evidence to the importance of inviting multiple voices — client, community, and younger designers within our project teams — to inform the art of landscape architecture. In demonstrating an inclusive leadership approach, John has brought forward stories of culture and place, from beloved city parks to small, family landholdings, as foundations for the urgent pursuit of an equitable, sustainable future in every community.
John is a valued advocate and advisor to his clients and collaborators, nurturing deep creative partnerships that place exploration and invention at the center of his work. The result has been longstanding relationships as impressive as the works themselves, each of them evidence of just how essential knowledge, empathy, trust, and craft are to the achievements of our discipline.
In recent years, John has managed Reed Hilderbrand as a project as significant as any of our commissions. In recent In collaboration with our partner group, John has advanced a culture of teaching and mentorship that lifts multiple voices within the practice in recognition that the collective work of the practice is stronger when it reflects the diverse backgrounds and perspectives of its staff.