2023 Mar 22
Construction Milestone and P/A Award for Longwood Gardens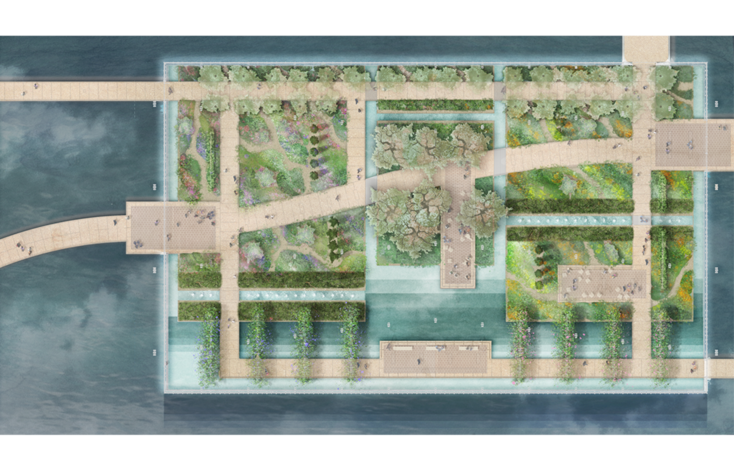 The centerpiece of Longwood Reimagined has reached a major construction milestone—and earned a 2023 Progressive Architecture Award! We couldn't be more thrilled to congratulate our collaborators at WEISS/MANFREDI and see this incredible project come closer to realization.
The West Conservatory, a 32,000-square-foot glasshouse which houses a floating garden of planted islands, canals, and low fountains of RH's design, now has a fully constructed steel frame and is in the process of having nearly 2,000 glass panels installed. Earlier this month, we gathered with Longwood Gardens's Paul Redman at Weiss/Manfredi's NYC office to celebrate this construction milestone with media. Presenting alongside Prinicpal Emeritus Doug Reed, Marion Weiss and Michael Manfredi of W/M, and Paul Redman of Longwood, Principal Kristin Frederickson said, ""As construction of Longwood Reimagined's 17 acres of transformative gardens and meadows moves forward, we are especially excited to see the West Conservatory rise up on site. The Mediterranean Garden will present 70 species of plants, sourced from premiere North American nurseries, creating a world of year-round experiences that will be very special, even within Longwood's awe-inspiring landscape. Our design leads guests on a journey across planted islands configured over a plane of water under glass. The garden and its architecture tell Longwood's story in a new way for our time."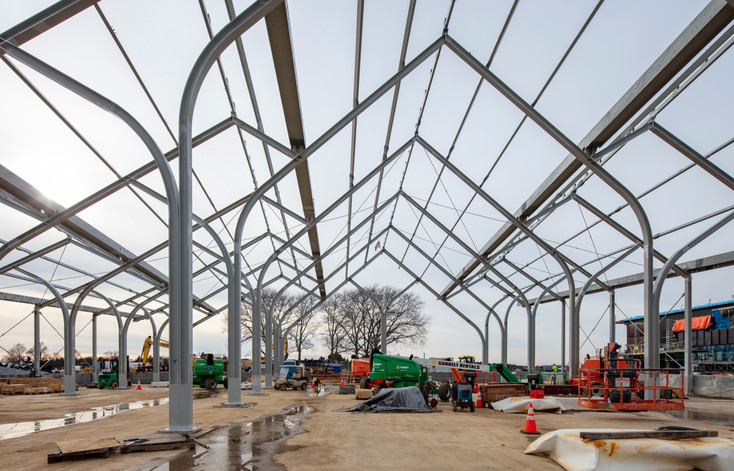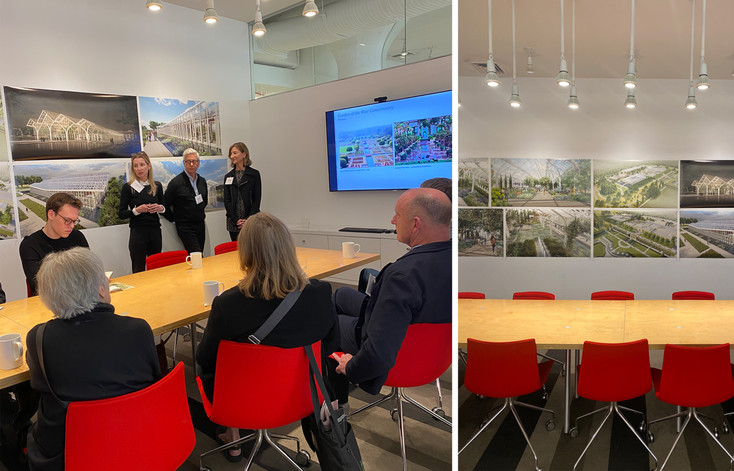 Announced last week, this project was named a Merit Winner in the 70th Annual Progressive Architecture Awards and was featured in the March 2023 issue the AIA's ARCHITECT Magazine!