2020 Jan 28
Franklin Park Master Plan's First Community Workshop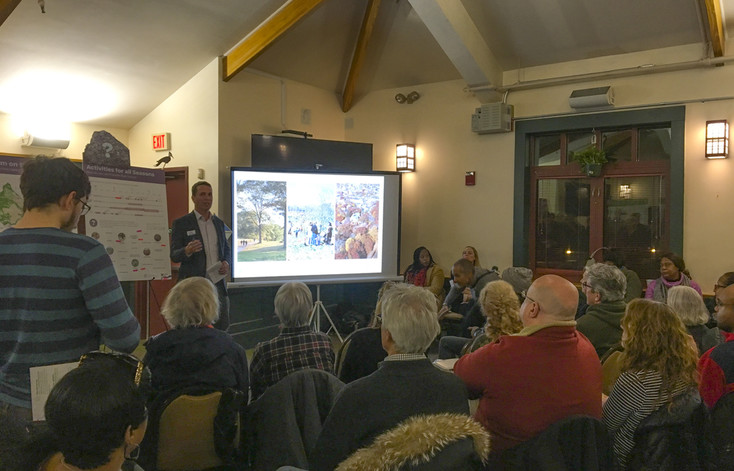 On Tuesday, January 28, Reed Hilderbrand's John Kett, Lydia Gikas Cook, and Jackson Plumlee led the Franklin Park Master Plan's first Community Workshop, in coordination with City of Boston Parks and Recreation Department and project design partners Agency Landcape & Planning and Mass Design Group. The event was the first large milestone public meeting in the course of a master planning process that will direct at least $28M of investment in Boston's great park.
"I'm proud of the investments we're making in Franklin Park, ensuring this vibrant green space will remain a resource and community gathering space for generations to come," said Mayor Marty Walsh in a public announcement. "I invite all residents to share their thoughts and ideas, and look forward to the next steps in the future of Franklin Park."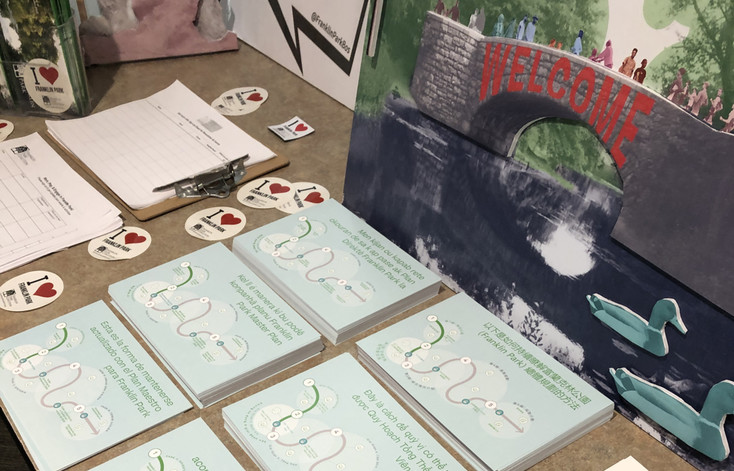 "We were thrilled to welcome so many from the community who feel so strongly about the future of Franklin Park," said John Kett, Reed Hilderbrand's principal leading the master planning process. "It is clear that Franklin Park's grassroots are deep and strong, representing the breadth and diversity of the city and its surrounding neighborhoods. To hear the stories and feedback from so many devoted residents, and the energy and time that they have already committed to the park, sometimes over decades, was particularly moving. The workshop was a great way to engage with the community and we are excited to begin our work to envision the next great chapter for Franklin Park."
The Boston Parks and Recreation Department and Reed Hilderbrand, supported by Agency, Mass, and an interdisciplinary team, have embarked on a planning process to study the park's current strengths and potential improvements, including its landscape health, relationship to adjacent communities, and uses. The resulting master plan will be informed by extensive community engagement and conversation to set a shared vision for a sustainable future for Franklin Park. For more information about the master plan, to take the online survey, and for more opportunities to engage with the plan through our outreach events, please visit the Franklin Park Master Plan website: www.franklinparkmasterplan.com.