2019 Mar 14
NOMA Besthoff Sculpture Garden Opens May 14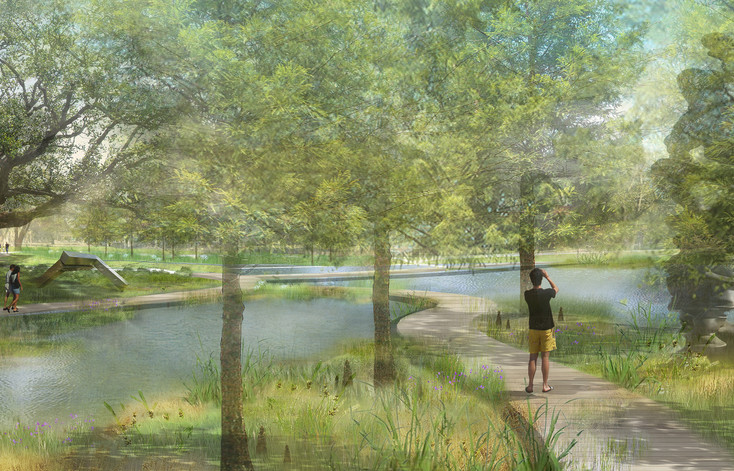 The New Orleans Museum of Art announced it will open the expanded Sydney and Walda Besthoff Sculpture Garden on May 14, 2019.
Reed Hilderbrand has worked in close collaboration with the Museum, its leadership and curators, Sydney and Walda Besthoff, and various artists whose works will be installed in the garden to realize this project. To meet the significant technical demands of the making the project a reality, we built a multidisciplinary team of professional consultants, including celebrated civil engineers Sherwood Design Engineers and architect Lee Ledbetter who designed the new Sculpture Pavilion.
"This landscape pays homage to low-lying Louisiana, to our distinctive coastal and riparian places," said Douglas Reed. "We used vegetation indigenous to the region to make a setting to experience art and nature." Hundreds of newly planted trees, palmettos, and shrubs align with the historical fabric of the landscape, while preserved-heritage live oaks extend the adjacent canopy.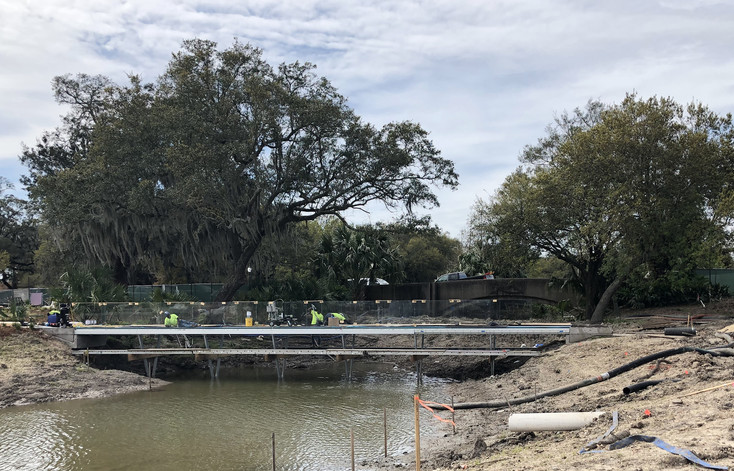 The existing Besthoff Sculpture Garden will connect to its expansion with a 280-foot canal bridge–the first of its kind in the United States–that dips into the lagoon, bringing visitors down to the waterline and creating an experience of walking through the water. Reshaping the lagoon and building program around the landform, the garden emphasizes the expanse of open water, which is captured, cleaned, and aerated so it is a healthy and sustainable resource. A weir allows for changes in water level to address flooding potential. The water, in combination with sweeps of native plantings, give the garden a fluid and diffuse character that joins with the great horizontal reach of City Park.
An amphitheater provides opportunities for musical, theatrical, and cultural programming, as well as a location for visitors to contemplate the garden. Bermed grass forms gradually stepped seating beneath a grove of trees, overlooking a backlit stage that extends over the lagoon.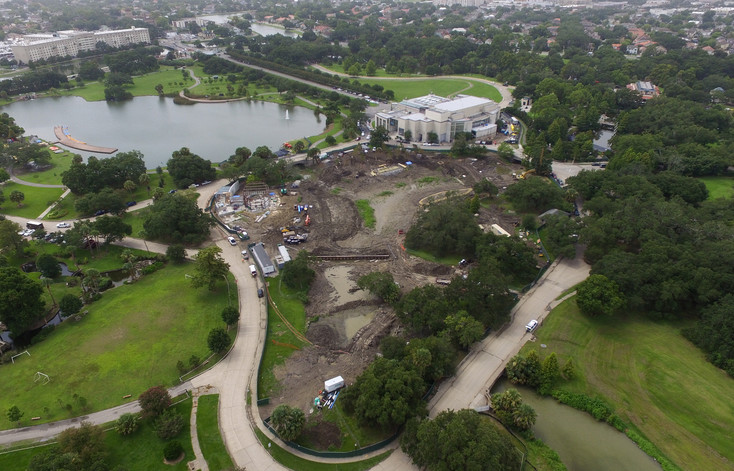 An outdoor learning environment offers a flexible and informal gathering space, accommodating classes and facilitating unique pedagogical and youth programming opportunities at the north edge of the garden.
Like the existing garden, the Sydney and Walda Besthoff Sculpture Garden expansion will be free and open to the public, seven days a week.