2019 Aug 30
Selldorf/BBB/Reed Hilderbrand to Renew Hispanic Museum & Audubon Terrace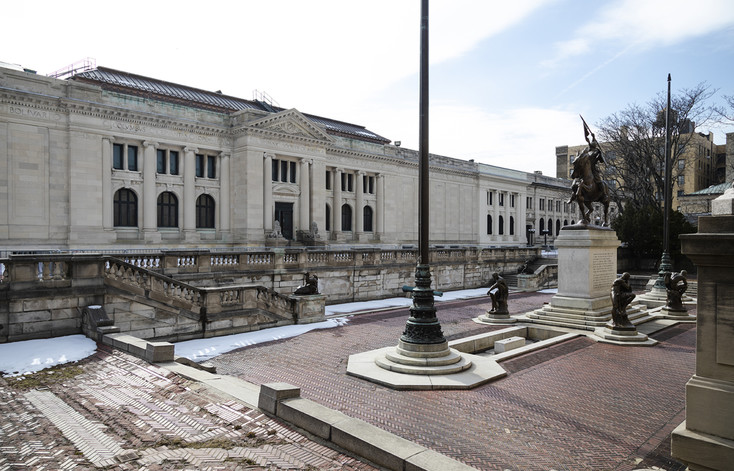 Concluding an eight-month search, the Hispanic Society Museum and Library has appointed a design team to develop an engaging new architectural plan for the New York City institution: Selldorf Architects as design architect, Beyer Blinder Belle Architects as executive architect, and Reed Hilderbrand as landscape architect.
"We are thrilled to have engaged Selldorf, Beyer Blinder Belle, and Reed Hilderbrand for their vast experience and enthusiasm for this project. We are determined to upgrade and enhance our landmark buildings in a way that significantly improves the visitors' experience and honors the buildings' unique design" stated Philippe de Montebello, Chairman of the Hispanic Society's Board of Trustees.
Since 1904, the Hispanic Society has showcased a vibrant collection of cultural works echoing traditions across Spain, Portugal, Latin America, and the Philippines. A recent series of renovations over the past decade has evolved into a desire for additional restoration as well as a comprehensive vision for the institution's campus and integration with its context. Restorations of the Main Building galleries and the Audubon Terrace are to follow work on the East Building, which is to house a Special Exhibition Gallery emphasizing contemporary art produced by Hispanic and Latino artists. A renewed landscape architecture for the Audubon Terrace aims to provide moments for repose as well as larger spaces for public concerts, movie screenings, exhibitions, and festivals.
The Hispanic Society Museum and Library is Reed Hilderbrand's second New York City cultural commission, following upon the American Museum of Natural History Gilder Center with Studio Gang.