2019 Oct 28
Adrian Nial, Beka Sturges Named Partners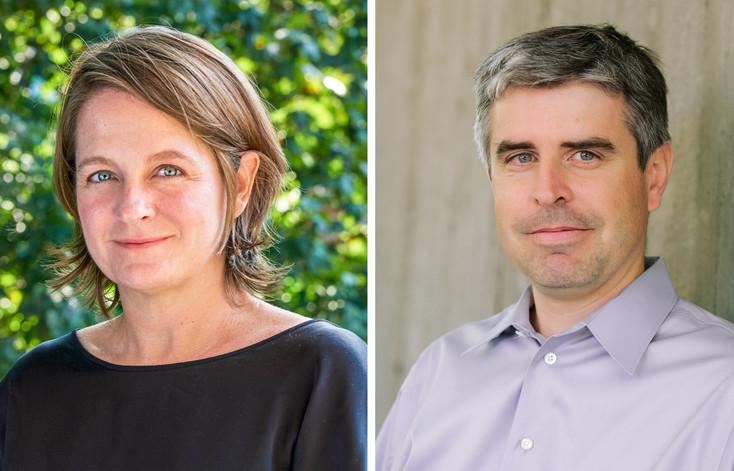 Reed Hilderbrand's leadership now includes seven partners.
Reed Hilderbrand Landscape Architecture of Cambridge, MA and New Haven, CT, announces the expansion of its leadership through the elevation of two new partners: Beka Sturges ASLA and Adrian Nial ASLA. Both principals are leaders within their studios and the firm, contributing to the enrichment and growth of the award-winning practice founded by Douglas Reed FASLA and Gary Hilderbrand FASLA. Adrian Nial has been with the firm for 16 years, assuming the role of Practice Director before becoming a principal in 2018. Beka Sturges has been with the firm for 14 years, forming and leading the firm's New Haven office since 2015. Together, the seven partners guide Reed Hilderbrand's nearly 60 landscape architects, designers, and staff, who are today engaged on selective commissions across the United States.
The backgrounds and accomplishments of the new partners reflect Reed Hilderbrand's impact on the discipline of landscape architecture since its formation in 2001:
Adrian Nial ASLA, has led projects that span a range of scales and typologies, from extensive public realm work in Boston's emerging Seaport District to smaller and culturally significant landscapes at Tanglewood Music Center and the Boston Public Library Philip Johnson Building. His work embraces and celebrates the dynamic and temporal qualities of a landscape, with many of his current projects representing years of collaboration, including his work at Bennington College, Harvard Business School, and Stone Acres Farm. Adrian's commitment to design excellence, persevering through all aspects of construction management, his exceptional visualization skills, and his limitless patience, have made him a valued and respected leader within Reed Hilderbrand.
Beka Sturges ASLA, leads Reed Hilderbrand's studio in New Haven, Connecticut. Her work is noted for its powerful spatial demonstrations of landscape architecture's cultural, social, and environmental value. After serving as project manager for the final phase of The Clark Art Institute's expansion, Beka now leads commissions at the Georgia O'Keeffe Museum, Boscobel House and Gardens, and Dumbarton Oaks. Actively collaborating with the City of New Haven, she developed the vision plan for and is overseeing a phased implementation of the Mill River Trail, a 4-acre linear park connecting East Rock Park to New Haven Harbor. A committed educator, Beka is an adjunct assistant professor of Architectural Studies at Connecticut College and is frequently a guest critic at Yale School of Architecture and Harvard Graduate School of Design. She has lectured as part of New York Botanic Garden's Landscape Design Portfolio series, the American Society of Landscape Architects.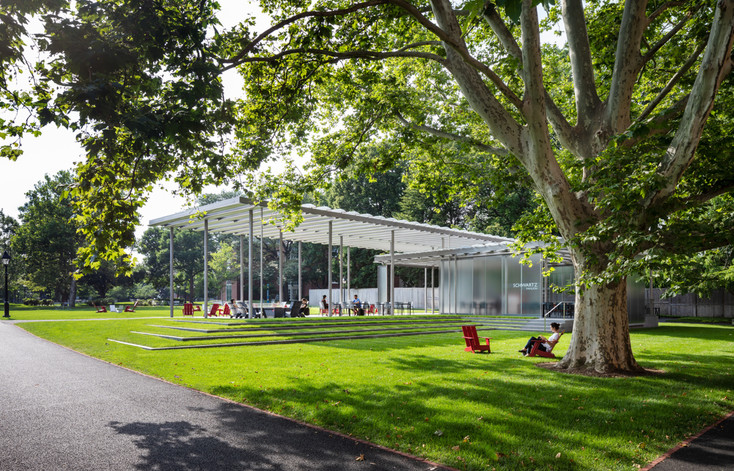 Founding principal Gary Hilderbrand FASLA FAAR says, "Beka and Adrian have distinguished themselves for years as superb designers, mentors, and trusted colleagues. They are both deeply humanist in their worldview. We are so pleased to solidify our ranks with their skillful and empathetic leadership. We see ourselves as a teaching office, building landscapes but also shaping landscape architects, and we are all thrilled to call these two great teachers our partners."
Managing principal John Kett ASLA, adds, "This is indeed a great moment, as we recognize Beka and Adrian's deep and impactful commitment to the advancement of our practice. Their collective passion for design, and the care with which they approach not only our work but our culture, fortifies Reed Hilderbrand capacity to deliver existing and new commissions. We are thrilled to welcome these two leaders into our partnership and to cement their role in the ongoing evolution and maturation of our practice."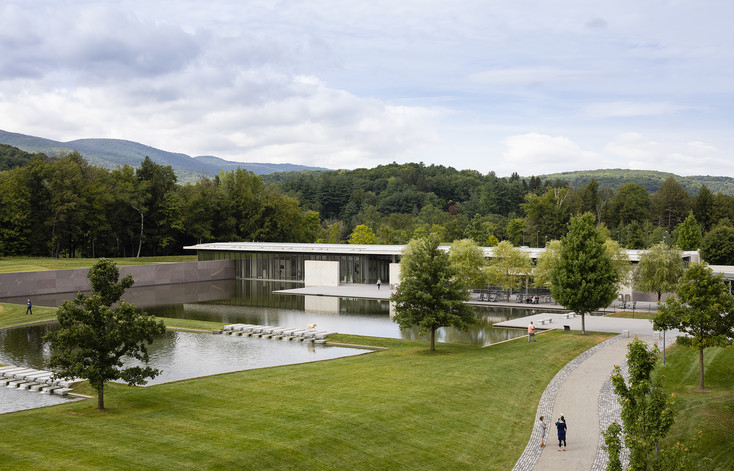 ABOUT REED HILDERBRAND LANDSCAPE ARCHITECTURE
Reed Hilderbrand practices landscape architecture as an art of purposeful transformation. Active since the mid-1990s, the firm has collaborated with artists, business leaders, curators, homeowners, politicians, and property developers to realize landscapes of cultural consequence. Our work connects daily life to the visible phenomena of nature and the invisible patterns of culture, in pursuit of beauty and clarity as well as ecological health and resilience. Transforming the land shapes lives and influences communities, projecting values of our era into the future—an act of cultural expression. By designing the land, we seek to extend and enrich human experience toward an optimistic future. Reed Hilderbrand has received significant national recognition, garnering over 80 awards from the American Society of Landscape Architects, its Boston chapter, and other design and preservation organizations. The Society of College and University Planners (SCUP) has honored their work with three Design Awards for Campus Landscapes. The monograph Visible|Invisible: The Landscape Works of Reed Hilderbrand (Metropolis Books, 2012) received an ASLA Honor Award for Design Communications. Douglas Reed and Gary Hilderbrand are each recipients of the ASLA Design Medal, awarded in 2019 and 2017, respectively. The ASLA named Reed Hilderbrand 2013 Firm of the Year.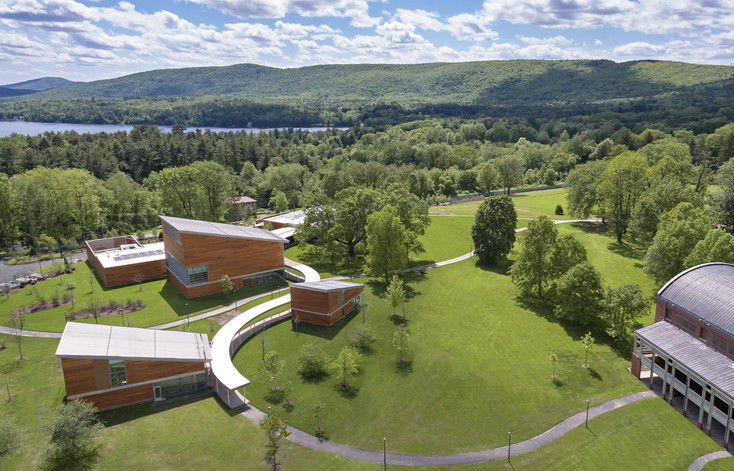 Reed Hilderbrand's landscape works are recognized by a coherent, expressive modernism able to evoke the phenomena of nature as well as the underlying patterns of culture. Notable Boston-area projects include the Franklin Park Master Plan, the Cambridge Urban Forest Master Plan, the campuses of Harvard Business School and MIT, as well as the recently opened TOURISTS, recipient of a 2019 Surface Magazine Travel Award. The practice is noted also for its work on private residences and institutions, including the Alamo Plaza and Museum in San Antonio, Texas; Houston Arboretum and Nature Center in Houston, Texas; American Museum of Natural History's Gilder Center in New York City.
This year, Reed Hilderbrand has debuted projects around the country, including the New Orleans Museum of Art's Besthoff Sculpture Garden Expansion; the entry gardens for the Contemporary Austin Betty & Edward Marcus Sculpture Park in Austin; the Harvard Business School Commons and Schwartz Pavilion; an allée renewal for Storm King Art Center; and Pier 4 Waterfront Park and Plaza in Boston.