2019 Feb 06
Announcing the Tanglewood Linde Center and Tanglewood Landscape Framework Plan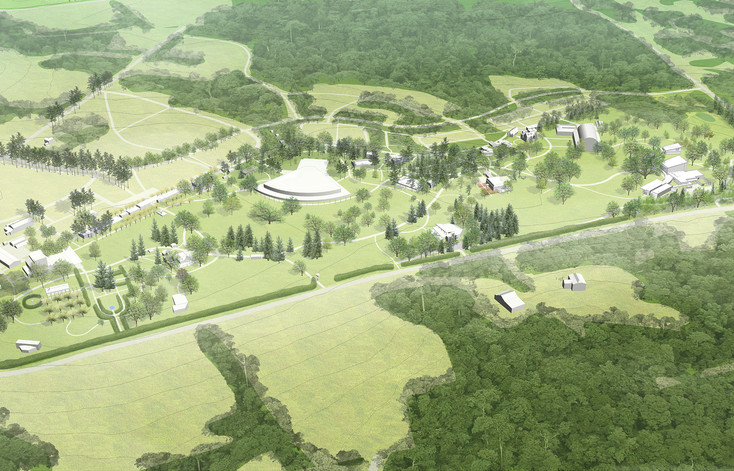 Tanglewood Music Center, summer home of the Boston Symphony Orchestra, is a 524-acre campus in the Berkshires of Western Massachusetts. It is the site of one of the world's most acclaimed annual open air music festivals and famous center for education and professional development for young musicians. Tanglewood marks a new milestone in its nearly 80 years of history with the opening of the Linde Center for Music and Learning on June 28, 2019. Reed Hilderbrand has been working closely with William Rawn Associates and the BSO to integrate this new venture to the greater historic fabric of its campus.
This is Tanglewood's first new performance facility since Seiji Ozawa Hall opened in 1994. The Linde Center's studios will provide additional, state-of-the-art concert and rehearsal space for the Tanglewood Music Center—the BSO's summer music academy—and play an essential role in establishing Tanglewood for the first time as a multi-season facility. The new facility will act as the central hub for a new paradigm in cultural programming for the BSO—the Tanglewood Learning Institute, which will expand the BSO's reach and influence within the arts world through both traditional and innovative programming and engaging experiences.
The Tanglewood Forever campaign funds the construction, facilities, programming, and endowment support of the Linde Center for Music and Learning. ​The campaign also includes support for the development of Tanglewood's Landscape Framework Plan by Reed Hilderbrand. The Framework plan is a key component of a multiyear horticultural initiative that seeks to strengthen and showcase the campus's horticultural assets, and create a more fully integrated visitor experience of music and nature: opening up concealed vistas within the campus, restoring scenic views of the Berkshires, and clarifying way-finding and circulation.