2018 May 17
Chris Moyles Elected to ASLA Council of Fellows Posthumously
Each year the American Society of Landscape Architects (ASLA) elevates elite senior members as Fellows for career-long contributions to the profession based on works, leadership, knowledge, and service. Election to the ASLA Council of Fellows is among the highest honors the ASLA can bestow on a practitioner. Shortly before his death on March 10, Chris Moyles had completed the necessary materials to fulfill his fellowship nomination from the Boston Society of Landscape Architects.
Today we announce that the Council of Fellows has elected our partner and friend as a Fellow, offering the following citation:
"The late Chris Moyles of Reed Hilderbrand received his nomination, in Works, from the Boston Society. Moyles adhered to his firm's commitment to building beautifully and sustainably and was one of the profession's leading voices for high-performance landscapes that integrate artistic practice with science and technology. His work is straightforward in its elegant spareness and essential appropriateness to site and program. Moyles believed that a site's beauty becomes most powerful when design reveals the natural systems and processes underlying a landscape's ecosystem. A passionate designer and draftsman, he lectured extensively on sustainable design practices and ways to ensure that landscape performance endures for lifetimes. He was a valued collaborator among related professionals, clients, and communities while encouraging those with whom he worked to find balance and mutual respect among a site's history, architectural features, and contemporary requirements."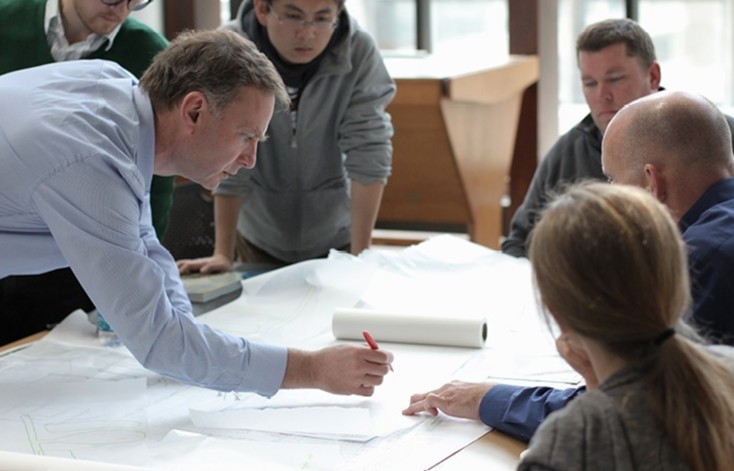 ASLA will formally recognize its 2018 Fellows at the ASLA 2018 Annual Meeting and EXPO, October 19–22, in Philadelphia. Additional information about the 2018 Class of Fellows, as well as previous ASLA Fellows, is available here.