2021 Jul 27
Experiencing Open Work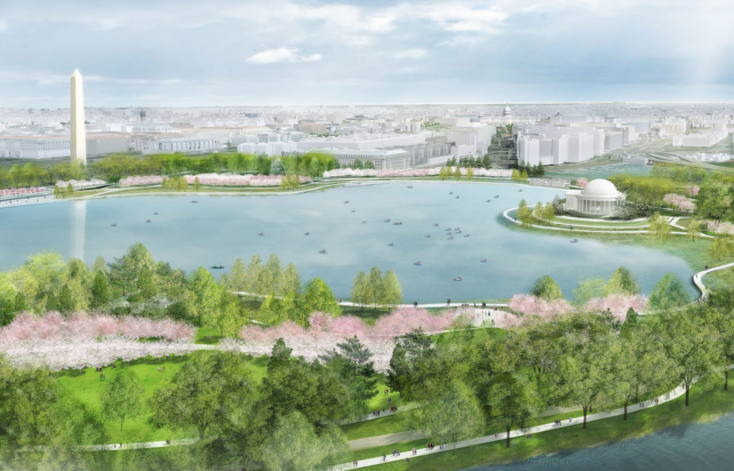 Reed Hilderbrand has launched an interactive journey through our proposal for the future of Washington D.C.'s iconic Tidal Basin. Created in collaboration with our friends at OverUnder this site features data, writing, and renderings that originally appeared as part of the 2019-2020 Tidal Basin Ideas Lab. This collaborative advocacy initiative steered by the National Trust for Historic Preservation, Trust for the National Mall, and the National Park Service, alongside civic partner Skidmore, Owings & Merrill (SOM) is an urgent call to action to address the historic site's pressing need for critical repairs and improvements, including a crumbling sea wall and daily flooding, taking into consideration environment, culture and visitor experience.
The mini site invites visitors to explore the site's diverse history and study incremental scenarios to secure and renew the Tidal Basin. Immersive graphics allow for deep experience of place and its enduring cultural significance.
Check out the website here.