2016 May 25
Massachusetts Fallen Heroes Memorial Installation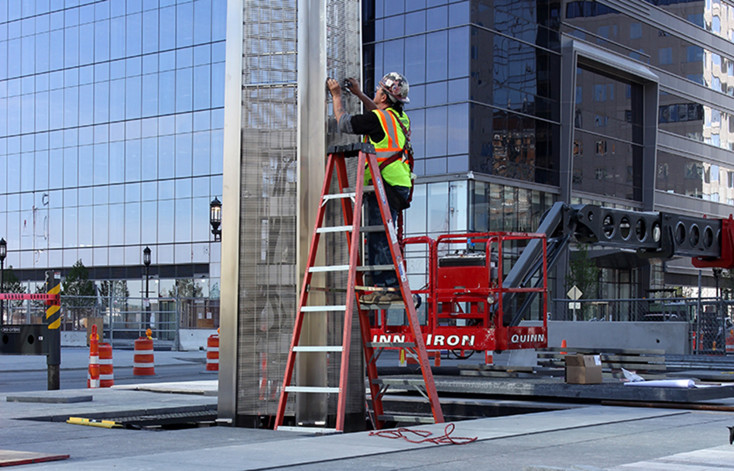 The dedication of the Massachusetts Fallen Heroes Memorial will take place tomorrow, free tickets can be reserved online, ahead of Memorial Day Weekend.
Reed Hilderbrand designed F-Park in the Seaport District in Boston is getting the final touches and opening up to the public, including the memorial designed by James Carpenter that was installed last weekend. The stainless steel and glass obelisk is a memorial to all Massachusetts combat victims in the war against terror since 9/11.
For more information, visit the Massachusetts Fallen Heroes website.