2022 Feb 16
SOM and Reed Hilderbrand Reposition Lever House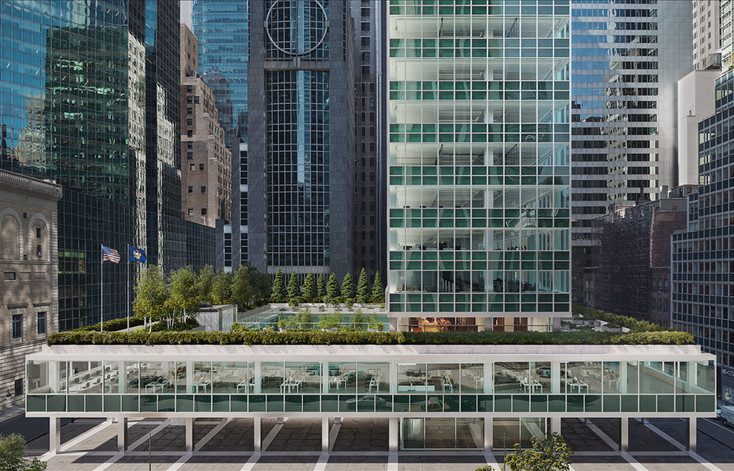 As part of a team led by SOM, Reed Hilderbrand is the landscape architect responsible for repositioning the 1952 Modernist icon Lever House by SOM partners Gordon Bunshaft and Natalie de Blois. This project revolutionized the efficient office floor, evolved the glass and stainless steel curtain wall, rejected classical building massing, and, most importantly, reinvented the public realm landscape of mid-town Manhattan. By elevating the second floor base, it positioned the city block as an activated surface—running from the fully transparent building lobby to the curb on Park Avenue, 53rd Street, and 54th.
We are planting two miniature forests: one at plaza grade inside the oculus, the other on the third floor terrace, where the tower stands back to allow the block to breathe and ensure strong southern exposure—a deft and understated response to the prescribed zoning envelope and a gesture to the citizen experience of New York. We are supported by horticulturalist Patrick Cullina.
Reyner Banham said this about Lever House: "It gave architectural expression to an age just as the age was being born, and while the age lasted, or its standards persisted, Lever House was an uncontrollable success."
Special thanks to Brookfield Properties and WatermanClark for respecting Bunshaft's historic design intent with great conviction and precision. Renderings courtesy of Brookfield.