2019 May 16
Sydney & Walda Besthoff Sculpture Garden Opens to the Public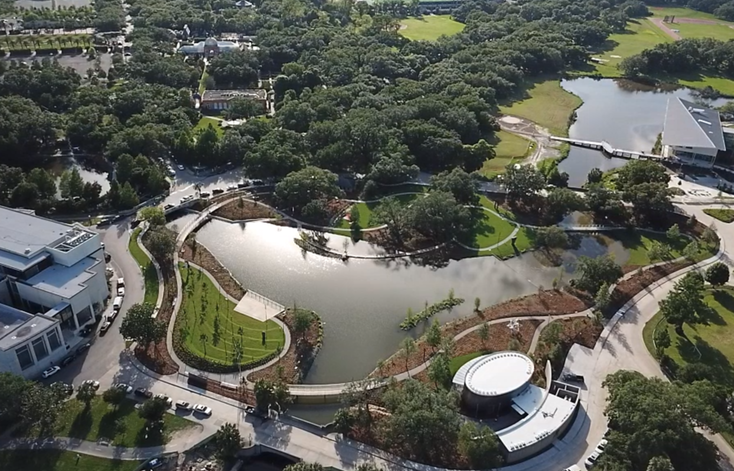 This week, after nearly 18 months of construction, the New Orleans Museum of Art unveiled the newly expanded Sydney and Walda Besthoff Sculpture Garden. The six-acre garden joins the existing five-acre garden via the first canal link bridge of its kind in the United States. The expansion allows for the addition of 27 new, recent, and commissioned large-scale works.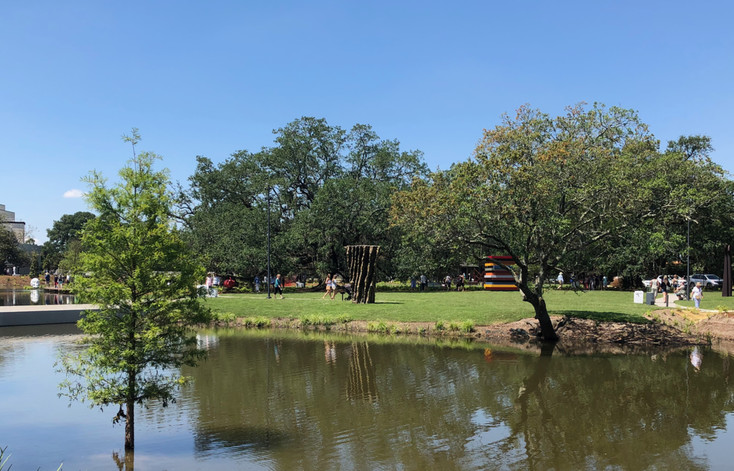 Situated within New Orleans City Park, the Besthoff Garden draws inspiration from and attention to the distinctive character of Louisiana's landscape, including the prominent role water plays in its ecosystem.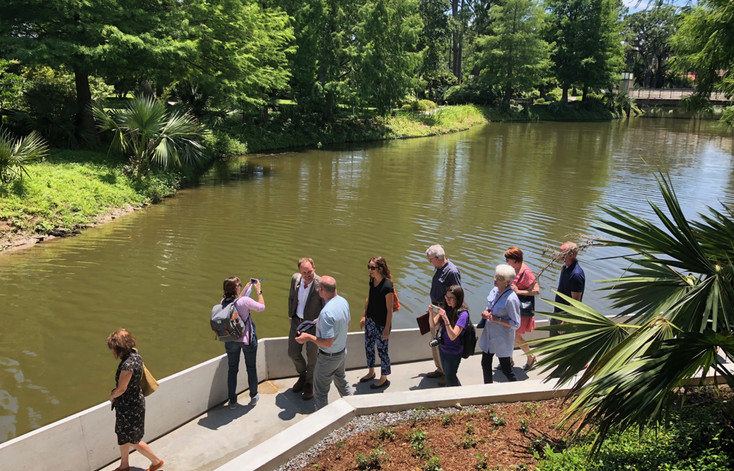 "The lagoon is clearly the organizing element that connects both gardens, and walking into water is a very special experience, in and of itself," notes Principal Doug Reed.
In addition to the outdoor sculptures, the garden features a sculpture pavilion designed by collaborator Lee Ledbetter & Associates, which will feature rotating exhibitions.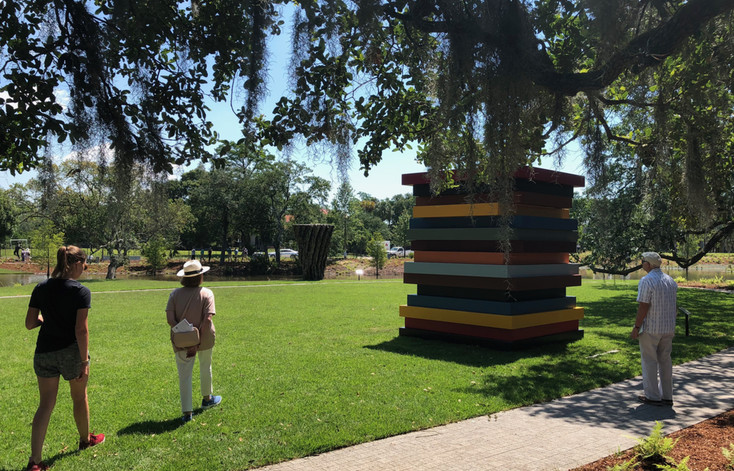 The garden is free and open to the public, seven days a week.