2016 May 16
The Clark Art Institute Certifies LEED Gold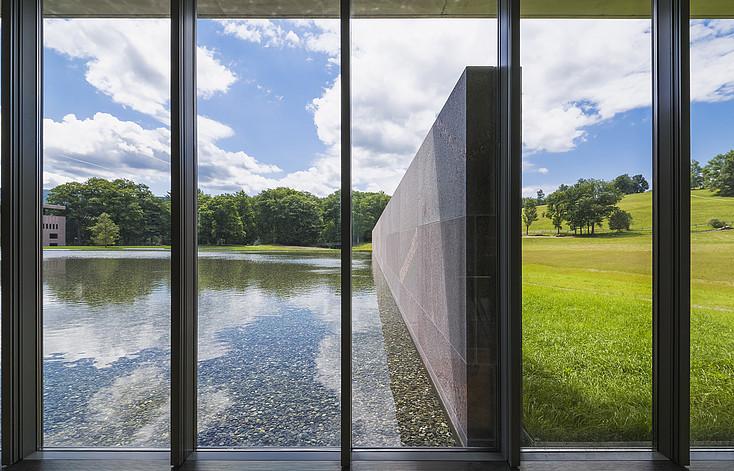 The Clark Art Institute's new Clark Center has been recognized by the United States Green Building Council with a Leadership in Energy and Environmental Design (LEED) Gold Certification. A full press release from the Clark is available here.
Over the course of 12 years, Gary Hilderbrand, Eric Kramer, Beka Sturges, and numerous designers worked on integrating art and nature at The Clark. The project was completed in 2014, and the reflecting pool outside the building, a collaboration between Tadao Ando and Reed Hilderbrand, is a central part of the campus and key to the water management system that allowed the project to been certified LEED Gold.
"We asked, 'How can we transform this place and make it more powerfully recognizable?' The lily pond that you see through the gallery windows and the wetlands lacing through the woods and meadows are equally as beautiful as the works in the galleries and are also twenty-first-century working landscapes. The new reflecting pool is only the most visible feature of this novel hydrology. By harvesting water on–site and integrating the building and landscape systems, we engineered continuous and recharging systems to reconcile human needs and natural systems. Irrigation, plumbing, heating/cooling, drainage, all are interdependent." — Beka Sturges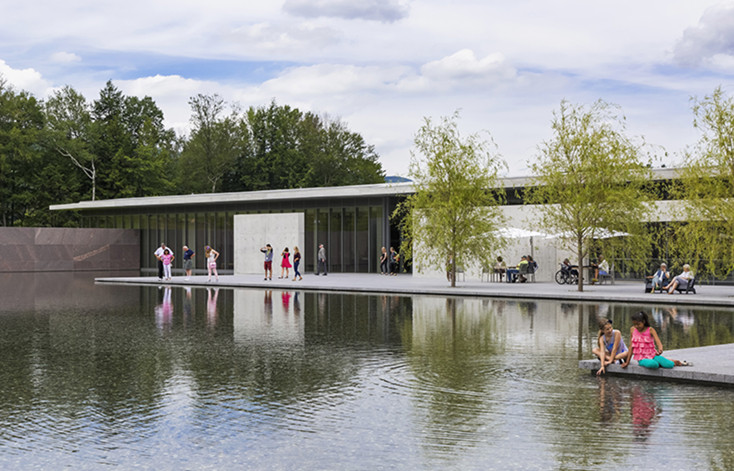 Gensler, Reed Hilderbrand, and a team of sub-consultants including Altieri Sebor Wieber, BuroHappold, Arup, Guntlow & Associates, Inc., Irrigation Consulting, Inc., and DEW Inc., among others, designed an integrated hydrological system that links all of the campus buildings to the reflecting pool and landscape.
About LEED
Internationally recognized as a green building program, LEED provides a framework for identifying and implementing practical and measurable green building design, construction, operations, and maintenance solutions. LEED certification recognizes achievement in sustainability initiatives incorporated into all aspects of the building's design and construction. LEED Gold