2016 Oct 18
This week New Orleans welcomes the 2016 Annual Meeting of the American Society of Landscape Architects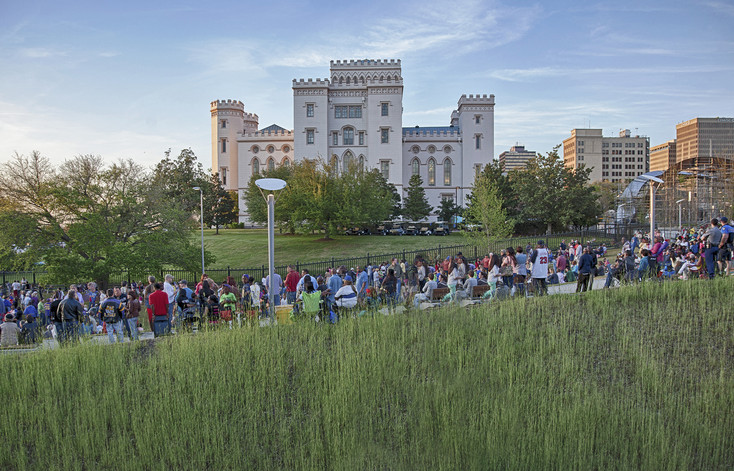 We're thrilled to welcome our friends and colleagues, clients, and classmates from across the country to Louisiana — home to our own southern roots. ASLA-NOLA will be a time to reconnect, celebrate, and draw inspiration from one of the world's greatest cities. We can't wait.
Join Reed Hilderbrand for the following Education and Field Sessions:
FRI-B06 Basic Research: What is it? How do we do it? And does it matter?
Principal Eric Kramer
with Heather Whitlow and Kate Orff
Ours is a practice of constant interrogation with research at its core. But what constitutes basic research? And how can we leverage research and development practices? This panel will consider how and why we undertake research, how we assess its legitimacy, and how we might better transform knowledge into practice.
What is your approach to design research? Help shape this education session by taking a quick poll!
FRI-C10 Learning from Louisiana: Planning as a Catalyst for Renewal
Associate Principal Joseph James
with Elizabeth "Boo" Thomas, Davis Rhorer, and Murphy McMillin
Louisiana has seen a renaissance in strategic planning. This session features the leaders of two Baton Rouge agencies and one mayor of a small town, who will address how visionary plans authored by landscape architects have sparked economic development, brought communities together as collaborators, and pursued ecological health and cultural continuity.
SAT-A02 Downtown REDUX: Revitalizing the City Center for the 21st Century
Principal Gary Hilderbrand
with Thomas Balsley, Lucinda Sanders, and Gerdo Aquino
American cities are redefining their primary central spaces with socially engaged, 21st-century forms of programming, retail, and health-oriented recreation. In this CEO roundtable session, leading landscape architects share how they are creating intensely activated urban centers for public life.
FS-001 The New Orleans Landscape: Patronage, Philanthropy, Public Funding, Privatization, and Professionals
Principal John Kett
with Lake Douglas, Haley Blakeman, Patricia Donnell, and Tim Orlando
Visit three iconic New Orleans landscapes – Longue Vue House and Gardens, New Orleans Museum of Art, and City Park's Botanical Garden – that reflect the complex relationships of philanthropists with the landscape. The focus is on design and stewardship issues related to cultural landscapes and public open spaces.
FS-013: Reinventing the Crescent
Associate Jeremy Martin
with Kirt Rieder, KC Guidry, and Amanda Rivera
Walk "the Crescent," the famed New Orleans riverfront along the Marigny-Bywater neighborhood, arriving at the new Crescent Park. Discussions will focus on the aspirations of Reinventing the Crescent, the post-Katrina, design-driven transformation of the riverfront, as well as the actual project trajectory of the completed park.
Follow @ReedHilderbrand for updates!