2020 Oct 21
Tidal Basin Ideas Lab Exhibition Opens
For the past year Reed Hilderbrand has participated in the Tidal Basin Ideas Lab, a confidential design ideas competition. It reimagines the future of Washington D.C.'s iconic Tidal Basin, home to monuments including the Thomas Jefferson Memorial, Martin Luther King Jr. Memorial, FDR Memorial, and 3,000 cherry trees that serve as the backdrop for the National Cherry Blossom Festival each Spring. Initiated through a partnership between the National Trust for Historic Preservation, Trust for the National Mall, and the National Park Service, alongside civic partner Skidmore, Owings & Merrill (SOM), the Ideas Lab is an urgent call to action to address the historic site's pressing need for critical repairs and improvements, including a crumbling sea wall and daily flooding, taking into consideration environment, culture and visitor experience.
Reed Hilderbrand is one of five practices contributing to the Ideas Lab, including friends and peers at James Corner Field Operations, Gustofson Guthrie Nichol, Hood Design Studio, and DLANDstudio. Each team has created a comprehensive proposal that reimagines this nationally significant landscape to meet the demands of a changing environment, evolving culture, and modern safety and accessibility needs to create a bold, ambitious and integrated vision for the Tidal Basin. The proposals appear in a museum-quality online exhibition, co-curated by Donald Albrecht and Thomas Mellins, that invites the public to explore the histories and challenges of the Tidal Basin and share feedback on ideas for the evolution of this important part of America's landscape.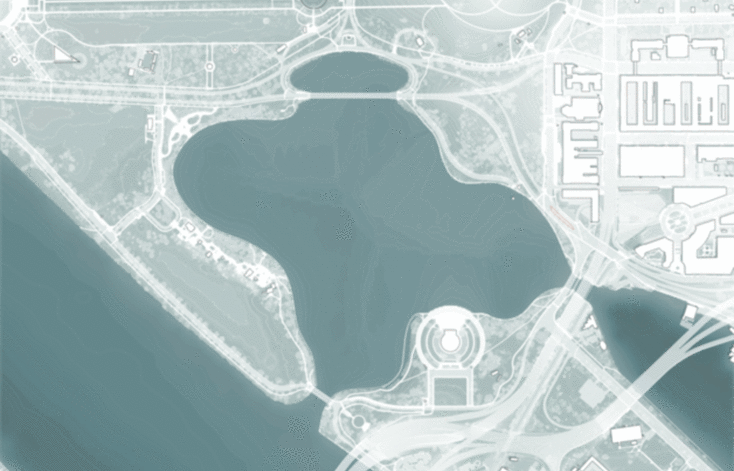 Reed Hilderbrand's proposal, called Open Work: A People's Future for the Tidal Basin, shapes a union between the dynamic forces of nature and the evolving patterns of American culture, looking ahead one century to envision how the Tidal Basin might not only be saved but in doing so set forth a landscape that is a truer, richer reflection of our polity. Establishing a strategic exchange across generations, the proposed adaptation is gradual and disciplined, like the 12-bar progression of blues music that orders and inspires improvisations among multiple performers. It resists incrementalism, however, by outlining clear guiding principles and a set of compelling experiences to be achieved by different hands at different moments in the future: upland plantings of a novel cherry species selected to bloom predictably in a warming climate; a new tidal terrace and pedestrian bridge to replace the Kutz Bridge; a disc-shaped promontory plaza; a circuit perambulation within a layered, weaving path that evokes tensions between the site's internal complexity and extensively connects both with the National Mall and the wider riverfront along the Potomac. This new Washington Common pursues the 1902 Senate Park Commission's vision for a diverse, connective, and cooling regional park system for Washington, DC.
"The act of preservation is one of reframing history in contemporary terms and setting shared narratives for a collective future," reflected Eric Kramer, Principal of Reed Hilderbrand. "As we adapt the Tidal Basin for the next hundred years, we have an opportunity to imagine what its memorials, annual festivals, and daily rituals have to say about who we as a nation wish to be. Let's be bold and principled, setting forth a vision of a nation constantly at work toward a more diverse, inclusive, and robust reflection of our national community.
"Because we possess vast numbers of cherished cultural sites in our coastal cities, including our nation's capital, where the edge between land and water is changing with alarming speed, preservation practice needs to step up: Let's bring 'adaptation' into the language of preserving cultural heritage," said fellow Principal Gary Hilderbrand.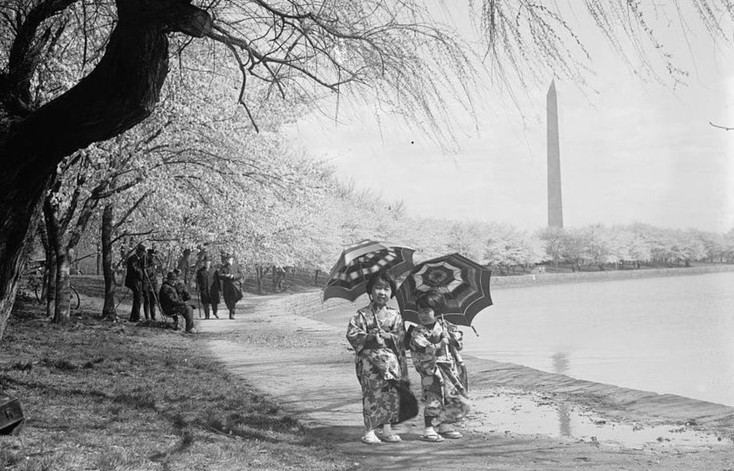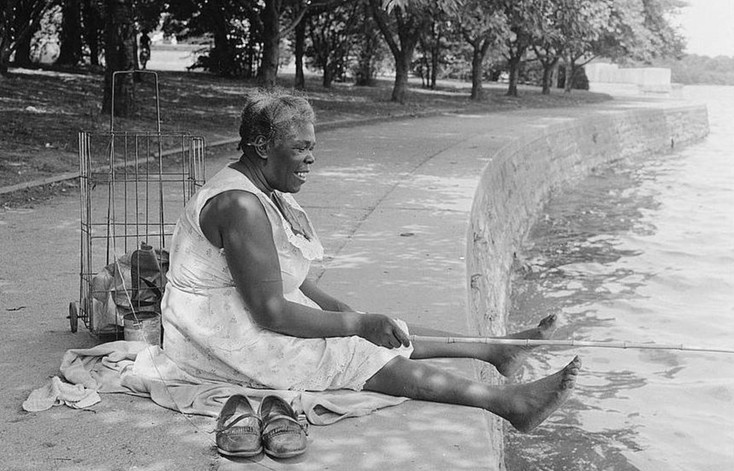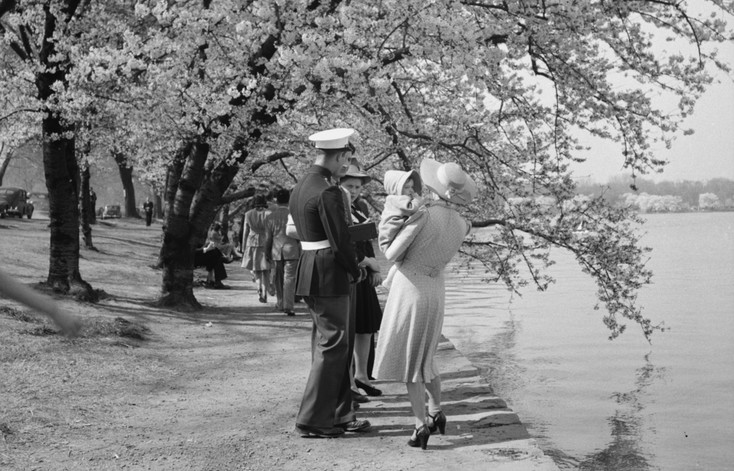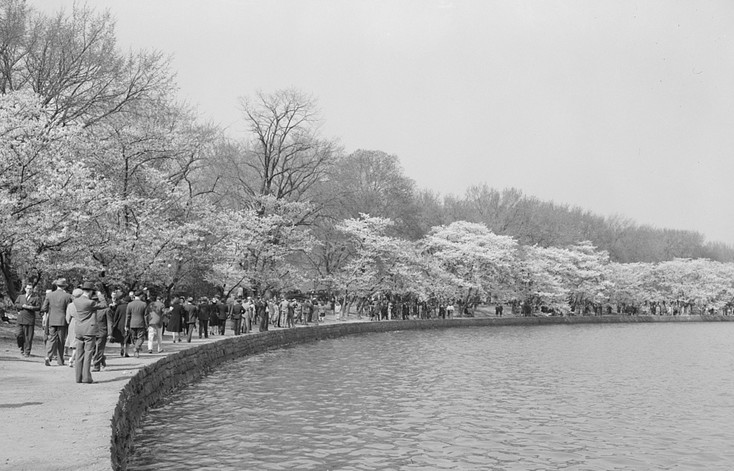 This exhibition precedes and supplements the National Park Service's mandated environmental review, master planning, and detailed design that will ultimately lead to funding construction and implementation. "Unlike a design competition, which typically selects a winner with a conclusive master plan," notes the exhibition's co-curator Donald Albrecht, "the Ideas Lab comprises myriad bold concepts and promotes exchange between designers, stakeholders, and the public."
"The Tidal Basin Ideas Lab is bringing about innovative solutions to restore one of the country's most iconic spaces," said Richard Brown, Vice President of Philanthropy for American Express. "American Express has a rich history of backing efforts to preserve and protect culturally important places and landmarks, and we are proud to support this initiative in collaboration with the National Trust and its partners."
The exhibition, which is presented by American Express, can be viewed at www.tidalbasinideaslab.org. The public is being invited to show their support for a renewed Tidal Basin by signing a pledge at savingplaces.org/TidalBasin.