2015 Nov 05
To Chicago — Reed Hilderbrand Events at ASLA 2015 Annual Meeting and Expo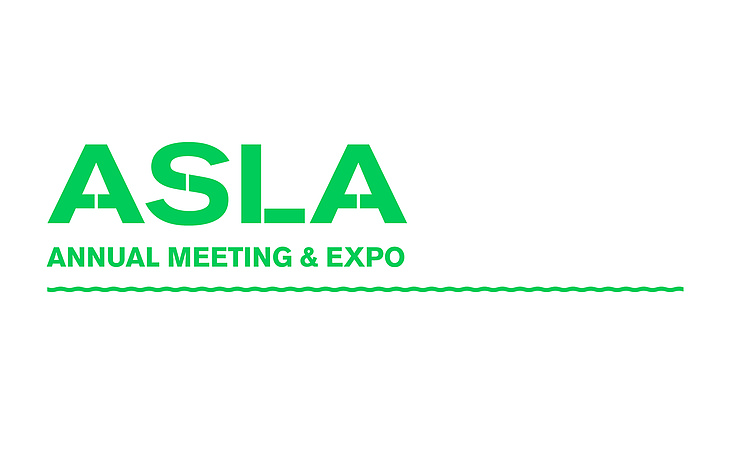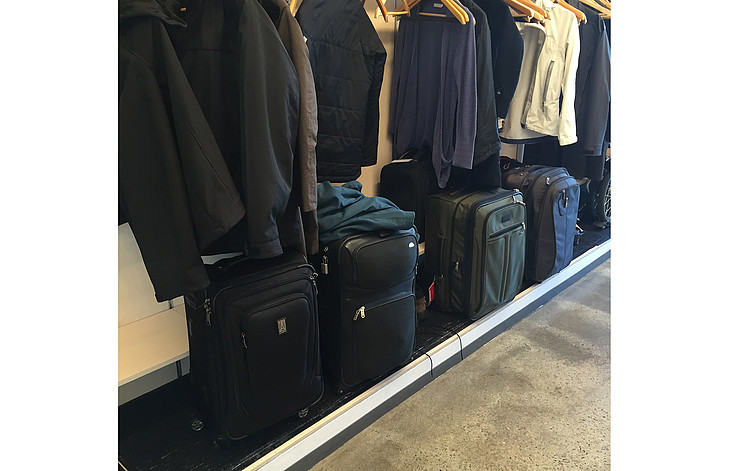 The office is full of luggage today as we are packing up and heading to the Midwest for the ASLA Annual Meeting and Expo. We are pleased to participate in a number of educational sessions, and celebrate three design awards, including the 2015 Award of Excellence in General Design for Long Dock Park. Here are the sessions and events to look forward to:
FRI-B07 Lighting: More than Meets the Eye
Principal Eric Kramer
This multidisciplinary panel investigates the tension between roadway-focused lighting standards and pedestrian-focused approaches and goals. The panel will share their experiences working with agencies to make comfortable, walkable streets after dark. This session covers the value of lighting design early in projects, maintenance, safety, lessons learned and insight to successes.
Sat-B08 Landscape Architects Hiring Landscape Architects: Consultant Selection
Principal Eric Kramer
An improved economy has expanded opportunities for landscape architects, with new, more complex project types imposing change on the profession. Hear from landscape architects who hire other landscape architects how critical trends are affecting consultant selection as they get to the heart of what clients are really looking for. Eric Kramer moderates a discussion with Mark Hough (Duke University), Chirstian Gabriel (GSA), and Mark Focht (Philadelphia Parks).
SAT-B07 The Devil is in the Details— Documenting and Delivering a Legacy Project
Principal Chris Moyles
The creation of lasting outside spaces does not stop at a great idea. Delivering a legacy landscape architectural work requires diligence and creativity in the construction detailing, documentation and observation. This session will discuss the focus of professionals from Reed Hilderbrand, Design Workshop, and Gustafson Guthrie Nichol on design detailing and execution of projects.
SUN-A05 Is it Working? Practical Approaches to the Measurement and Verification of Landscape Performance
Principal Eric Kramer
As performance-driven landscapes are expected to contribute more directly, discretely, and economically, how do we confirm their real-world effectiveness? This panel will discuss systematic methods to assess performance, methods situated within the total project commissioning model that enable designers to practice more creatively and assume more expansive roles.
SUN-A07 Collaborate, Not Compete: A New Paradigm for Design
Senior Associate Joe James
With the growing complexity of landscape projects, collaboration within discipline is ever increasing. Eschewing the typical relationships of design/production or national and local, firms that would typically compete are setting aside their differences and teaming up. This session explores the unorthodox collaboration between national firms designing together.
SUN-B07 Office Culture and Transparency: Building an Empowered 21st Century Design Practice
Principal John Kett
Striking balance between creativity and profitability takes a robust design culture and enlightened business practices. Success requires innovation in the design of practice as much as the design of projects. This panel brings together leaders of prominent landscape architecture firms to discuss strategies for cultivating innovative and financially productive enterprises.
MON-C06 Landscape Protagonists: Developing Audiences, Asserting Agency, Winning Work
Associate Scott Geiger
A landscape architecture practice thrives or struggles relative to available opportunities. But resourceful practices shape their future through their own agency and initiatives in business development, communications, thought leadership, and office culture. This panel introduces the professionals directing efforts at Field Operations, SCAPE, Nelson Byrd Woltz, and Reed Hilderbrand.
MON-D07 Constructibility and Cost Considerations for Natural Stone Hardscape Elements
Associate Principal Beka Sturges
Significant advancement in quarrying and fabrication technique and implementation of green technology within the natural stone industry have created the ability to produce more cost-effective products, allowing for new opportunities for the use of natural stone in landscape designs.
Celebrate with Reed Hilderbrand: The 2015 Design Awards Ceremony
Reed Hilderbrand will accept three ASLA 2015 Professional Design Awards on Monday, November 9th
This year we are pleased to accept an Honor Award for research for the project "Below the Surface: Evaluating Urban Soil Performance over Time," launched by Principal Eric Kramer and in collaboration with Halvorson Design Partnership. Another Honor Award in General Design for the Clark Art Institute campus, which opened last summer after more than a decade of collaboration. Finally, Long Dock Park, our project with Scenic Hudson Land Trust to create a waterfront park exemplifying best practices in site remediation, claimed the 2015 Award of Excellence, the highest award given by the ASLA for an outstanding work of landscape architecture.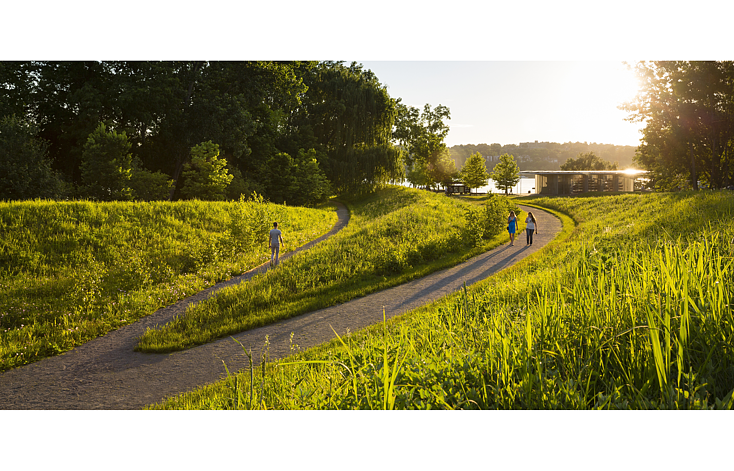 See you in Chicago! Follow @ReedHilderbrand! for updates and events!