Elizabeth Randall ASLA
Principal — Practice Director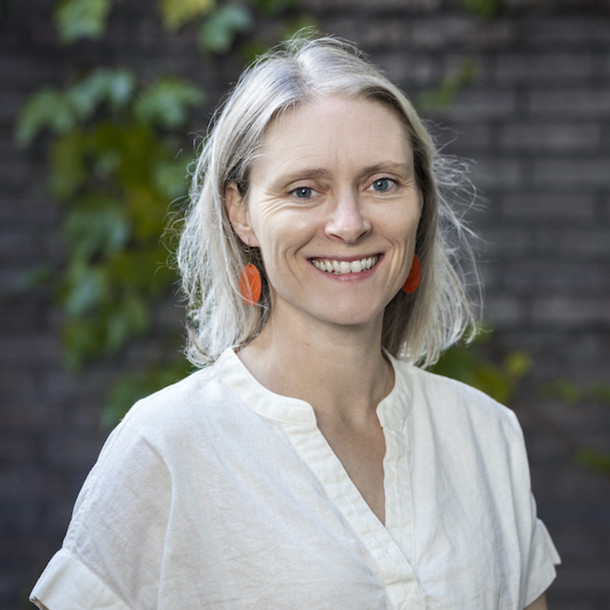 Elizabeth (EB) is fascinated by the ability of cultural and natural history to inform a site's contemporary use, interpretation, and transformation. EB's resolution of large conceptual ideas into tangible, elegant details has shaped the design and construction of projects across a range of scales and settings. Her project work includes the Clark Art Institute, Boston's Pier 4, and Water Street Tampa, a 53-acre urban district in Florida. Most recently she has led the framework plan and site design for Brewster's Woods, a 143-acre Mass Audubon sanctuary along the Concord River, also home of the Museum of American Bird Art; managed site design for various capital projects at Massachusetts Institute of Technology; and shaped public realm design for portions of Harvard University's future Enterprise Research Campus.
Committed to encouraging the participation of all staff in the authorship of the work, EB cultivates the firm's culture of mentorship and professional development. For several years, she has led hiring, staffing, project management, and DEIB initiatives. EB has taught at the Harvard Graduate School of Design and served as a guest critic at Northeastern University; she has also addressed conferences of the American Society of Landscape Architects, Florida ASLA and the Urban Design Forum.
EB's belief in the community impact of well-designed, ecologically rich landscapes began during her childhood in Rochester, New York, where an Olmsted-designed park system and the legacy of significant nineteenth-century tree nurseries shaped the character of the city's neighborhoods. She enrolled at Yale University as a physics major and graduated with a degree in art history. After several years working in the New York City art world, EB earned her MLA with distinction from the Harvard University Graduate School of Design. Outside of project work, she enjoys spending time outdoors with her family, especially skiing and snowshoeing in the winter. She is currently attempting to re-learn how to play the piano alongside her children.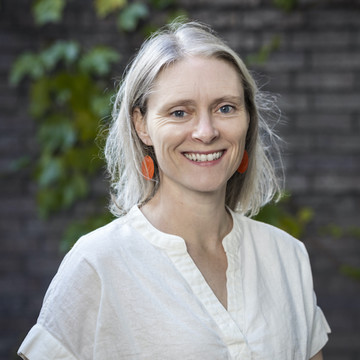 download cv