2022 Jun 29
ASLA's THE DIRT Dives into the USNA Framework Plan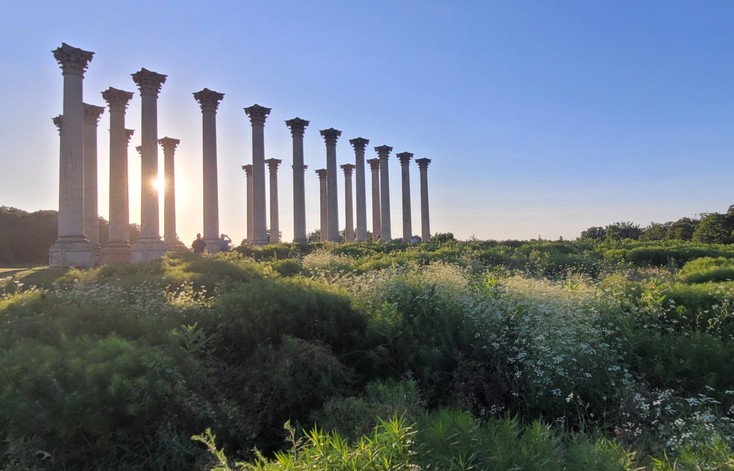 A recent post by Editor and Writer Jared Green for the American Society of Landscape Architects' (ASLA) news blog THE DIRT explores Reed Hilderbrand's Framework Plan for the U.S. National Arboretum's Core landscape.
Writes Green, "Somehow, the U.S. National Arboretum in Washington, D.C. remains under the radar despite attracting more than 700,000 visitors a year. Far on the east side of the city, it's not accessible via the Metro and can feel treacherous to reach by bike or on foot. But a recent framework plan developed by landscape architecture firm Reed Hilderbrand promises to make the 451-acre treasure, which includes more than 29,000 plants of scientific value, a more accessible and valued place."
Informing the piece was a tour of the arboretum that Green joined in mid-June, which was part of The Cultural Landscape Foundation (TCLF)'s free What's Out There public tours. Founding Principal Doug Reed FASLA and Richard T. Olsen, Ph.D, director of the arboretum, guided the 40-person trolly tour around the property. Green's post takes readers on this tour, recounting Reed and Olsen's reflections on the arboretum's path to its present state as well as their visions for its future.
Read the full post here.